Lukey the Lucky Penguin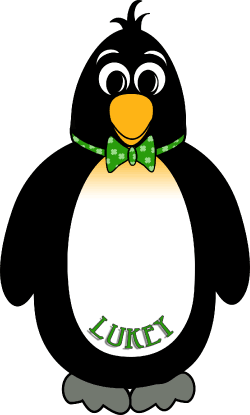 2015 Mystery Challenge Contest
Winner Announcement
Response to our Lukey the Lucky Penguin contest has been tremendous! We had many wonderful quilt entries, making it difficult to narrow it down to just 20 fabulous finalists. From a total of 16,801 votes cast, raising $16,801 for our chapters, we are excited to announce our winners.
First Prize Winner
Becky Smith - 1740 votes
First prize winner Becky Smith was awarded a Janome 3160QDC Sewing Machine (a $999.00 value), donated by The Times Square Sewing Complex in Jacksonville Illinois.
Second Prize Winner
Susan Oberwortmann - 797 votes
Second prize winner Susan Oberwortmann was awarded 100 assorted fat quarters, a $300 value.
Third Prize Winner
Janet Palmer - 715 votes
Third prize winner Janet Palmer was awarded Lukey's Penguin Party basket, full of lots of fun items related to Lukey the Lucky Penguin.
Honorable Mention
Angela Sudbring - 692 votes
Honorable Mention Angela Sudbring was awarded an awesome assortment of Güttermann threads.
Pattern Orders
Over the course of our contest participants were able to download six weekly clues which included pattern instructions for making a Lukey the Lucky Penguin quilt. We will be offering the pattern for purchase as a single download in our online store later this week.